HIRE LOCAL FOR PRINT, SEO & WEB DESIGN CLEVELAND
Searching for the best Cleveland 
website design company 
or
 digital marketing firm
? The ADVAN team delivers
 great pricing, fast turn-around, and impressive designs.
Take a minute to view our portfolio
.
From a simple logo design to a full e-commerce site, we work with any size project and scope. Our team is experienced in all areas of traditional and digital marketing across all industries. We provide everything you need to grow your business from top search engine rankings to the right social media management.
All of our talented website and graphic designers are managed by Julie Stout. Julie brings to each project over 25 years of marketing experience. When you hire our team for your project, Julie provides complimentary business consulting services and the latest marketing insights for both digital marketing and traditional marketing. With a consulting office in Cleveland and main office in Stow, we're a local 
digital marketing agency.
 You work directly with our creative team at a lower cost than 
advertising agencies
.  Get fast turnaround on custom website design, digital marketing, and creative services from the leader in
graphic design companies
. Companies across Cleveland choose ADVAN for our creativity, experience, and success they experience with our team. In addition to our 
website design services
, we can update and manage your existing WordPress site.  At no extra cost, we'll add in our marketing expertise to develop the right look and messages that get results.
read more
Get fast turnaround from the area's best graphic designer • web design Cleveland • marketing agency services
Ready to redesign your website to be mobile friendly?
Talk to us (234) 738-0107
The BEST graphic designer & web designers near me
ADVAN is small in size compared to many advertising agencies or digital marketing companies.  Judge us not by our size but our amazing graphic design portfolio and client testimonials. Employing the top 6 graphic designers and web designers in the Cleveland area, we compete with the best. Consequently, ADVAN provides the greatest value in Cleveland marketing companies.  Whether you are looking for complete corporate rebranding, a simple flyer, or website designers near me, our creative graphic designers can help.
#1 For WordPress Support & WordPress Web Design Cleveland
Need WordPress training or WordPress support near Cleveland, Ohio? Our web design Cleveland team has designed and built over 500+ websites from static sites to e-commerce. After working in all the available technologies from .net to PHP, we fell in love with WordPress. Today, 100% of our website design is with custom WordPress templates or themes. Most of all, WordPress is the most widely supported content management system available. Especially since its functionality is intuitive and easy to use.  As a result, we quickly train our clients to update and manage their sites. Top WordPress developers is just one of the many reasons we're the #1
website design Cleveland
company.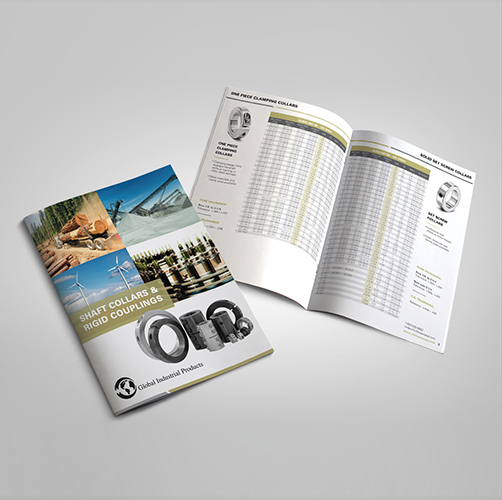 Because we have 18+ years' experience with digital marketing, we have the expertise to execute an effective internet marketing campaign. From social media advertising to search engine optimization, we analyze traffic, audiences and your competition.  As a result, we recommend and manage the best avenues for your digital marketing budget.
Looking for a Plastic Product Designer or Rotational Molding Design?
Looking for
rotational molding designer
or plastic
product designer
?  Julie's husband, Greg Stout is a freelance
rotational molding product designer.
Our Cleveland Marketing Agency.
Are you interviewing Cleveland marketing agencies to be wooed by coolness and swagger? Sorry, no hipster beards and ink here. Rather, you could describe us as attentive, professional, experienced and highly creative. Led by the experienced marketing consultant, Julie Stout, ADVAN is marketing focused. Julie has provided innovative, successful marketing campaigns to hundreds of companies in the Cleveland area. And, from custom website design to comprehensive direct mail campaigns or email drip campaigns, we move your business forward.  Hence, we develop and execute winning strategies to achieve your business development goals.
And, we're the easiest-to-work-with Cleveland website design company / marketing agency
What differentiates us from other
web design Cleveland
companies / Cleveland marketing agencies is how easy we are to work with. First of all, we do all the work, create the content, and take great photography/video. In addition, we treat your business as if it were our own, we're personally vested in your success. As a result, we have amazing relationships with our clients that go way beyond just a website design. Hence, our team is a major component of their ongoing growth strategy and success. We love showing off website designs:
Graphic Designer Twinsburg
  |
website Designer Twinsburg Ohio
  |   
Rotational Molding Design
  |  
Plastic Product Designer
  |   
IT Consulting
  |  
IT Services
  | 
Attorney Strongsville Ohio
|
|   
Vacuum pump oil
  |
Rubber Molding
 |
Garage Flooring
|
Garage Cabinets
|
Laser Cutting
|
Yard Ramps
|
Yard Ramp
 | 
Rubber Molder
| 
Legal Transcription 
| 
Legal Transcription Companies
And, a totally FREE consultation + complimentary business consulting services
We'd love to meet with you, review your sales and growth goals. From this information, we provide our insight into the most effective ways to achieve those goals. Take advantage of our marketing and business consulting services.  Most noteworthy is our ability to boost the problem-solving creativity and productivity in your teams. Lean on our expertise at reducing workplace drama and doubling productivity.
Most of all, we're proud of our team of graphic and website designers We're Loved by Our Clients.
ADVAN Web Design Cleveland Company is rated 4.9/5 based on 15 reviews on Google

ADVAN is proud to offer the Cleveland, area's top creative talent; website designers, graphic designers, and marketing experts. Let us develop a look, brand, Internet marketing strategy for your business.  Then, we'll combine it with traditional marketing to attract the right customers to achieve your business goals. Get the look and strategy that gets your business where you want to go.  More importantly, chose the team that delivers website design and supporting collateral that positions you as the market leader.