Tell Us Your Vision and Goals…
Elevate your business and meet your goals with Site.bz, your go-to Cleveland SEO company, website designers and Internet marketing strategists.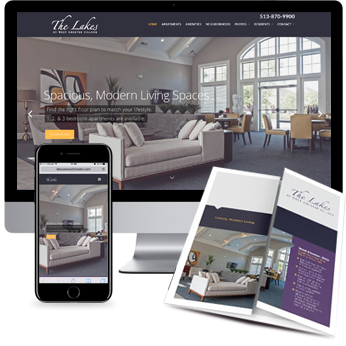 Cleveland SEO and Digital Marketing | SiteBiz Design
Cleveland • Stow • Beachwood • Solon • Twinsburg
SiteBiz Design has been providing superior graphic and website development since 2001
If you are looking for a reliable digital marketing agency in Cleveland, consider SiteBiz marketing firm. We offer comprehensive Cleveland SEO services. Our clients receive the benefits of over 20 years of website and graphic design experience. Furthermore, as a leader in search engine optimization (SEO), our Cleveland SEO services packages can significantly enhance your online visibility.
SiteBiz Design's mission is to be a primary SEO resource for Northeast Ohio businesses. If you need your website redesigned or your current site is not yielding the results you need, we can help. We work with all of our clients to ensure they reach their marketing goals. The SiteBiz team has the experience and skillsets to help you succeed.
The Importance of SEO Ranking
Why is Search Engine Optimization (SEO) so important? For many companies, it is the most pivotal aspect of their digital marketing campaigns. Companies that rank on the first page of a Google search will maximize site traffic. Furthermore, companies positioned in the top five results are typically leaders in their industries. Potential customers do not prefer to sift through multiple pages of Google results to find what they need; therefore, if you do not rank high enough, you could be losing valuable money to inefficient marketing strategies.
SiteBiz Design guarantees positioning in the top four results for our clients. With Site.bz, potential customers will see your company immediately when searching for your services.
Full-Service Cleveland SEO Company
SiteBiz is more than just a website development company. We understand how to utilize all aspects of a website, employing it as an effective marketing tool. As a leading Cleveland SEO company, our team will make your company's website a priority. We want your site to become a catalyst for potential customers, and this requires more than just an attractive website.
The SiteBiz Design team is a small group of talented marketing professionals. Our team consists of two graphic designers, three programmers, SEO experts, a database developer, professional writers, and marketing experts. Each of us understands the hard work involved in creating and optimizing an effective website that ranks high, encourages new customers to take action, and uses your marketing dollars efficiently. Furthermore, SiteBiz websites are designed to generate more business and ensure your company's success. Our sites generate leads with the latest tools in SEO.
SiteBiz Design offers more than 20 years of experience in SEO, graphic design, and site development. We intend to maintain our position as a leading Cleveland SEO company through reliable and effective service.
Interested? Contact SiteBiz Today!
With SiteBiz Design, you can work with a digital marketing company that understands the ins and outs of SEO. If you are looking to improve your company's online presence, do not hesitate to contact us. We have extensive experience in:
Website Design
Graphic Design
WordPress Development
Programming
Programming of Content Management Systems (CMS)
And More!
Contact SiteBiz Design, your go-to Cleveland SEO company, to learn more about our SEO and website development services. We will work with you to take your company's website to the next level! For a free consultation or more information on our website building and digital marketing services, contact our SEO experts at (330) 688-1324 or click here to complete our form.
Want to design an accessible, mobile-friendly website?
Contact us at (330) 688-1324.