Tell Us Your Vision and Goals…
Elevate your business and meet your goals with SiteBiz website design and Internet marketing strategies.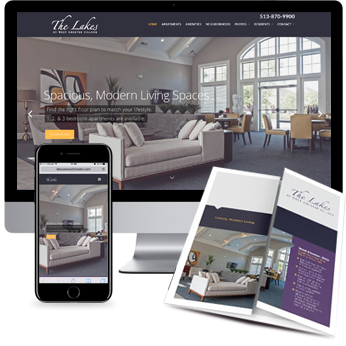 Performance and Results | SiteBiz Cleveland, Ohio
SiteBiz Design has been helping numerous companies grow to harness their internet marketing potential since 2001.
Our clients gain the benefits of superior internet marketing with a focus on performance and results. SiteBiz Design's mission is to help each client enhance their marketing presence and help them reach their goals.
Our Cleveland SEO services and marketing solutions are designed by thoroughly collecting information on each client and building a comprehensive understanding of their business. This information allows us to become more capable of helping our clients reach their goals. This process also allows us to form long term partnerships with our clients. SiteBiz Design, one of the leading professional design companies near me takes pride in being an integral part of each client's business.
Cleveland Clients We Service | SiteBiz Website Design
We work with clients across all industries from industrial manufacturing that focuses on rubber molding and very specific industries such as rubber to metal bonding. We have an extensive background in manufacturing crossing all industries including website development for all forms of plastic molding including rotational molding, injection molding, plastic machining, blow molding,
thermoforming, RIM molding, PU molding, and PU equipment. We are outstanding at industrial
website development and search engine optimization for our manufacturing clients.
Since we're located near Cleveland, Ohio, the original rubber capital, we've worked with numerous rubber company website sites focusing on rubber compression molding, calendaring, rubber additives, specialty rubber chemicals, rubber linings/tank linings, secondary containment linings, semi-elastic belting and rubber molding from bumpers to grommets. We've just launched a new site for Western Reserve Chemical a manufacturer and distributor of rubber accelerators and antioxidants: TBBS accelerator and MTBS accelerator. From our plastics experience, we moved into machining working with mold manufacturers and then into working with a wide range of machine shop websites from general machining, large part machining and turning, grinding companies, stamping, plasma cutting, and waterjet cutting and then began working with the machine tool manufacturers themselves. Each of these companies, we've substantially increased their businesses through an on-going stream of internet leads. SiteBiz Design stands out among design companies near me for businesses.
Our work in industrial manufacturing led us to a clay flue lining company in Malvern who also owned a dress shop. Completely out of our wheelhouse, we began to dabble in the world of bridal gowns, prom dresses, homecoming dresses, and pageant gowns. Today, we love working on high-end fashion e-commerce sites. Find creative design companies near me, SiteBiz Design.
More links to clients industrial fans / Cincinnati fan distributor, a manufacturer of clevis pins and rivets. We're also performing SEO on a number of sites that we did not design a Cleveland law firm, school bus driver training videos, 
We love the new site we designed for Ohio Garage Interiors garage cabinets and an amazing line of garage flooring. A new SEO client is a CAS# 95-31-8 | tour operator software and datto reseller or datto service provider to the words we are seeking.
One of our favorite clients, Phone Amublance is adding a second store in Independence. We're currently working on the design of the inside of their new store to create a strong, consistent branding across all their stores. In addition, we are doing ongoing SEO work for them. SiteBiz Design is one of the outstanding design companies near me.
We've added to our SEO clients the sister company of the School bus training programs, transit, and paratransit bus driver training video programs. We built a site for this company a few years ago and now are starting an aggressive SEO program to improve their site traffic for the search terms CNC machine shop Cleveland – Canton Ohio. An interesting new client converts Excel processes to database solutions – Filemaker Pro Developer
SEO is becoming a big part of our business as we help small businesses grow. An old client, an Ohio machine shop, providing large turning, that we developed a site for several years ago turned back to us to help increase their leads through the internet. We launched the Summit Revenue site two months ago and now are working on SEO to achieve search engine positioning. SiteBiz Design is an one of the outstanding SEO, website marketing, and award-winning design companies near me.
We've expanded outside our core industrial manufacturing businesses into the luxury apartment arena where we've developed multiple sites for high-end apartment communities such as this site for apartments Fort Collins, CO. Lastly, another favorite client produces bus driver training programs/bus driver training courses. A new site that we recently launched is for custom POP displays in Cleveland /point of purchase displays Ohio .
View Our Website Designs
[Criminal Defense Lawyer Ohio > DUI Lawyer Cleveland Ohio]  | [Traction Bars]  |  [School Bus Safety]  | [Rotational Molding Design]  | [Tour Operator Software]  | [Plastic Product Design]  | [Attorney Strongsville Ohio] | [Yard Ramps] | [Yard Ramp]  [Dependalite] |  [Lawyer Medina Ohio]  |  [Remodeling Contractors]  |   [Regenerative Blower]  | |   [IT Services]  |  [IT Companies]  | [Plastic Machining]
Links to New sites that we've recently launched:
Unistrut : www.unistrutohio.com
Cleveland Ohio Criminal Defense Lawyer: Criminal Defense Attorney Cleveland Ohio
Cleveland New Home Builder: www.millerhomescleveland.com
NEOPOP Point of Purchase Displays: www.neopopdisplays.com
Rubber Accelerators: Styrenated phenol
Bus Driver Training : www.taptco.com
Julie Stout is featured on WDD
graphic designers
website development company
advertising agencies
advertising jobs
on-line advertising
marketing companies
digital marketing agency
digital agency
INTERNET marketing company
creative agency
marketing firms
INTERNET marketing service
marketing firm
on-line marketing companies
top marketing firms
digital marketing company
digital marketing services
digital marketing companies
on-line marketing agency
website marketing company
on-line marketing company
media agency
service marketing
top marketing companies
and here's a few more:
website development Cleveland
Custom website development companies Cleveland, Ohio
ecommerce website
website development company
Cleveland website design
seo services
marketing company
marketing agency
email marketing services
marketing firms
website services
website development Cleveland Ohio
branding agency
website development ideas
website building
digital marketing company
digital agency
website development Cleveland Ohio
professional website design
marketing services
interactive marketing
freelance website designer
direct marketing companies
Cleveland website development companies
website developers
website development Cleveland
website development canton Ohio
website company
top marketing firms
on-line marketing consultant
on-line marketing company
marketing consulting firms
INTERNET marketing consultant
INTERNET marketing company
great website design
direct marketing company
custom website
advertising firms
world marketing company
website redesign company
website optimization company
website marketing services
website management companies
website development and design company
website development agency
website developer company
Want to design an accessible, mobile-friendly website?
Contact us at (330) 688-1324