SEO Company Cleveland Ohio
Just tell us
your vision and goals…
You can rely on SiteBiz web design in Akron for superior Internet marketing to achieve your business goals.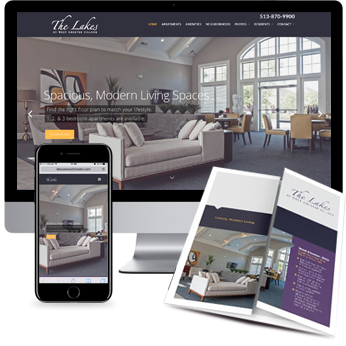 A Leader in Digital Marketing – SEO Companies, Cleveland Ohio.
Hire the Best in SEO Companies in Cleveland Ohio | Get to the Top of the Search Engines • Stow • Beachwood • Solon • Tallmadge
SiteBiz is a leading Cleveland SEO company. When companies work with us they get the results they need to reach their online marketing goals.
What makes SiteBiz a leader in the SEO industry?
Our focus is on building websites that get results. Effective websites don't just look good – they are a tool to help your business grow. The key to creating an effective website seems simple:
Establish your company as the best solution to the reader's problem. Relay on a leading SEO company in Cleveland Ohio to develop the content you need.
Whether your goal is to sell an item, build a mailing list, or share information about your industry with site visitors, sites created by SiteBiz make it possible. Our sites establish you as the go-to source for your target market. Our sites are:
Consistently ranked in the top four search engine results
Easy to navigate
A great tool for showing potential clients the benefits of working with your company
Able to trigger a reaction in your potential clients with effective calls to action
Our Mission
Our mission is to be a major source of new business growth for our clients. By gaining an in-depth understanding of our client's vision for their business, we develop online marketing solutions that help them achieve their growth objectives. We provide a beneficial ongoing partnership with a single focus on becoming a major part of our client's success.
Your business benefits when you work with one of the most successful SEO companies Cleveland, Ohio.
SiteBiz marketing firm works with established businesses with a desire to grow their current market share or diversify into new markets. We do this by:
Designing sites with a single purpose: generating more of the business you want
Developing an ongoing partnership
Focusing on results and measurable performance
Implementing the latest online tools, techniques, and strategies
Targeting the type of online traffic that converts into sales for your company
Companies that work with SiteBiz enjoy the experience and knowledge of one of the best SEO companies in Cleveland, Ohio. Working with SiteBiz gives you access to:
A graphic design team that puts your vision into a website design
A marketing expert that knows what to do and how to do it to boost your SEO results
A programming team that can handle the "nuts and bolts" of designing and maintaining your site
Two SEO experts that ensure your site ranks high – consistently in the top four results!
A database developer to help you manage information
A professional writer that communicates your message in a way that appeals to human readers and search engines
SiteBiz has been developing successful websites since 2001. We're the #1 website development company in Cleveland and continue to bring all aspects of website development and design to business owners. This includes traditional programming in CSS/HTML/PHP, as well as expertise in WordPress development and programming of content management systems CMS.
We design lead generating websites supported by SEO that adheres to the latest in Google developer guidelines.
Contact SiteBiz marketing firm today to learn more about how we can help your company make the most of your Internet marketing opportunities. Call (330) 688-1324 or click here to complete our form.
Ready to redesign your website to be mobile friendly?
Talk to us (330) 688-1324