Just tell us
your vision and goals…
You can rely on SiteBiz as your go-to marketing firm for website development and superior Internet marketing strategies to achieve your business goals.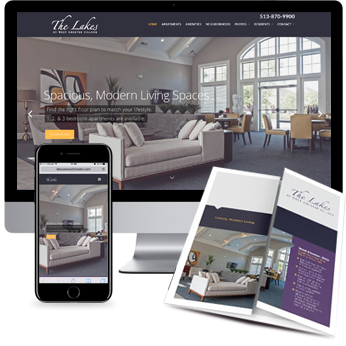 A Leader in Digital Marketing – SEO Firm in Cleveland Ohio.
Cleveland SEO Company | Search Engine Optimization Company Cleveland Ohio • Stow • Beachwood • Solon • Tallmadge
Good search engine optimization is key to your business' online marketing strategy and it takes top SEO professionals to get you there. Unfortunately, the industry is filled with many SEO companies who claim they can get you to number one, take your money and nothing happens – it's a scam. With Google, there is only one clear strategy that works, good content and good links. Google wants to remain everyone's preferred search engine and to do that simple they have to deliver the best results for what the visitor is searching for. We can build in tags that say "hey Google this is what this page is about" but it really comes down to the content on the page – good content and lots of it. This is where SiteBiz is different. We are experts in writing what Google wants to see. We make our client's sites the bible on the topic you want to appear under. We then build to your site quality links from other sites that Google sees as referrals making your site the authority on the subject.
Monthly SEO Packages from a Local SEO Company
Our Cleveland SEO services start at $300 a month. For $300 per month, we write two new pages for your site filled with the type of content Google LOVES! We focus on keyphrases that will gradually build the right traffic to your site. We also link into those pages as a referral to help push you up on Google.
For $600 per month, you will get a bonus page, that is 5-pages of content with unique keyphrases added to your site each month.
Just contact our SEO professionals today and we'll put together a strategy specific to your site and the customers you are targeting – (330) 688-1324 or click here to complete our form.
Why choose a Cleveland SEO firm? Today, Google is the number one provider of new leads/customers to 90% of the businesses in America. To get to the first page on Google requires a continuous focus on search engine optimization and a high-level SEO/SEM strategy and commitment to make that happen. Designing a fabulous website is just not enough, allow SiteBiz to convert your website into a lead generator for your business through our extensive, up-to-date search engine knowledge and expertise. We've helped hundreds of companies get to the first page of Google and reap the results. We are one of the lowest priced SEO companies in Cleveland, Ohio and can provide a FREE analysis consultation of your website.
Ready to redesign your website to be mobile friendly?
Talk to us (330) 688-1324