website development Beachwood Ohio
Just tell us your vision and goals…
SiteBiz web design in Akron delivers custom website development services to achieve your business goals.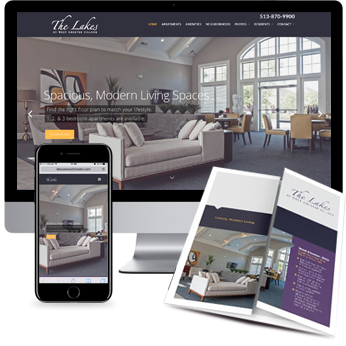 Website Development Beachwood Ohio.
SiteBiz marketing firm offers website development in Beachwood, Ohio and works with established businesses across Northeast Ohio and throughout the state. We have been helping businesses grow their online presence since 2001. Our experience includes a variety of business sectors, so no matter your industry, we can help you build a site that launches you to the top of search engine results.
What makes us different? It's our focus on building websites that generate results. Our goal is to create a site that looks good and is appealing to visitors, but also able to provide solid, measurable results you'll see. Our sites feature high-level marketing and work to prequalify our clients to their customers.
We accomplish this by carefully crafting messages and using intuitive website design. By clearly communicating the benefits of working with you, we ensure customers know you are the right choice before they even work with your company. Your site will include multiple calls to action so visitors know to reach out to you and get the process of doing business with you started.
SEO that Gets Your Site Seen
Ranking high in search engines is essential to your success. Your site needs to be seen by searchers for them to ever click. If your website does not show up on the first page of search results, customers are unlikely to find you.
Not only will SiteBiz marketing firm ensure your site is among the first page results, but we'll also get you into the top four results. You'll be one of the primary options searchers see when they are looking for your products or services. And our on-going SEO programs ensure that once you are at the top you stay there.
Our process of making a great site for your business begins with getting an in-depth understanding of your business goals. We then develop online marketing solutions to help you reach those goals. We want to be a major part of your success.
Why Choose SiteBiz – a website development Beachwood Ohio Company?
Why should you choose us over the competition? We focus on building websites that generate results. We use the latest tools available and do everything we can to ensure your site is your most powerful marketing tool.
We want your business to grow! Our 15 plus years of experience can launch your site to the top and help you grow your business faster than ever before.
To learn more about building a powerful site from scratch or improving on your existing site, contact SiteBiz at 330.688.1324 or submit your questions via our contact form and we'll respond as soon as possible.
SiteBiz Design is rated 5/5 based on 15 reviews on Google
Ready to redesign your website to be mobile friendly?
Talk to us (330) 688-1324