#1 Reason to Use An SEO Strategist | SEO Services Near Me
Posted On March 30, 2022
What Is An SEO Strategist? | Everything You Need To Know
An SEO strategist plays a key role in every digital marketing agency. SEO stands for search engine optimization and is the main way to get your business to #1 on Google. 
In order to get the best results, it is best to have an SEO strategist work on your website. An SEO strategist wears many different hats when it comes to optimizing your website. Here are some of the things that an SEO strategist will do to get your website to the top of search engines:
#1 Research Your Top Keywords 
Google will pick up on certain keywords from different websites and pages to rank them from top to bottom on the search engine. Having strong keywords is vital to outperforming your competitors. This is where an SEO strategist will come into play. They will research not only your keywords but also your competitors and create an elaborate strategy to improve your business. 
#2  Create A Plan | Strategies For SEO
When searching for an SEO strategist, it is important to take a look into what clients they have helped in the past. You want to do this because you can find out how organized of a plan the strategist will come up with and also evaluate if they customize their strategy to different clients.
It is not possible to do exactly the same thing for each client. Depending on the client, you will have different industries and needs. Each strategy will look different, and if an agency tells you otherwise, they are not right for you.
#3 Understanding Marketing Platforms
An SEO strategist should be well versed with WordPress, Hubspot, and several other platforms. These are what most websites are built and optimized in, and knowing how the "backend" works is essential to your success. 
#4 Communication
In order to create a partnership with your SEO strategist, it is vital to have a good professional connection. An outstanding SEO strategist will communicate reports to you on a monthly basis about anything that has gone well or areas that will need more attention. 
You should always feel like your opinion matters when it comes to what your SEO strategy is because it is most rewarding to see your collaborative effort succeed. 
SEO Strategist Near Me | #1 Best Services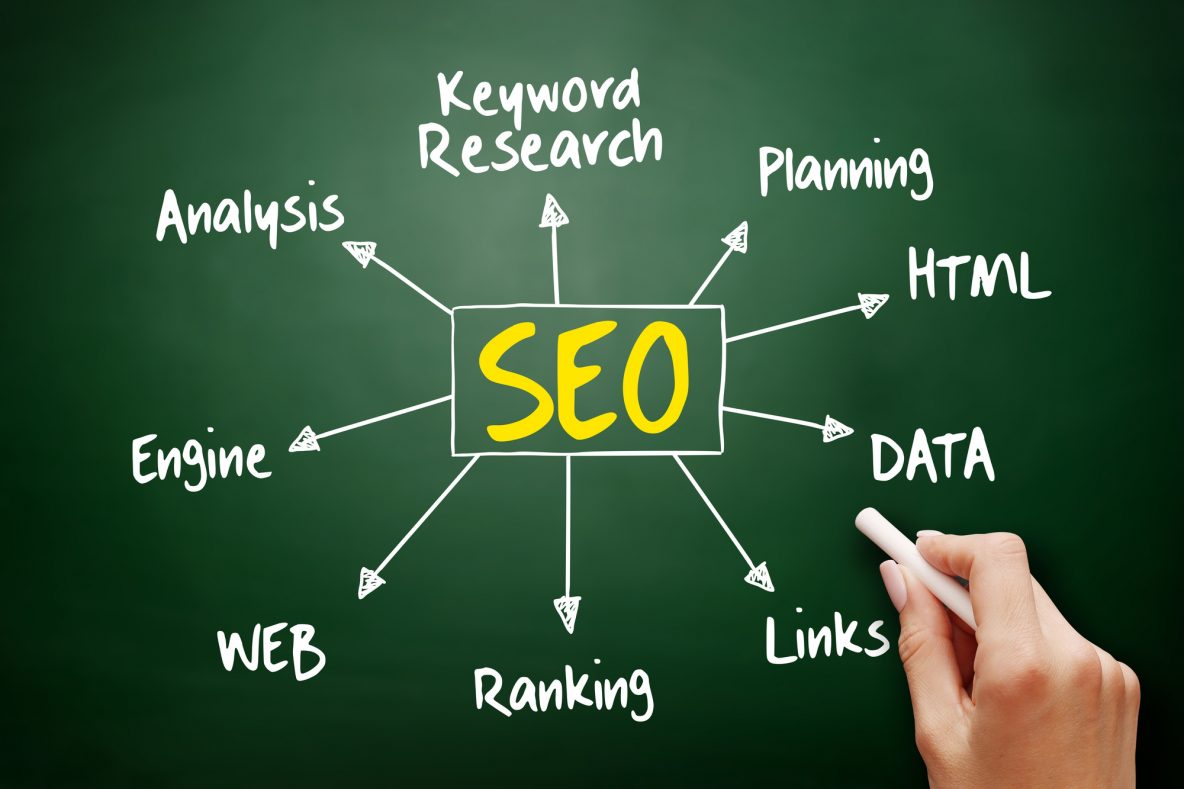 Are you ready to start your SEO journey? Get in touch with a great SEO strategist today. Northeast Ohio is one of the top places to find the best online marketing consultants. Many marketing agencies will offer free consultations to get to know you and your website. 
If you are still hesitant about investing in an SEO strategist, consider a no commitment agency near you. Many marketing agencies will offer month-to-month or quarterly SEO plans to minimize risk and allow you to gain confidence in their services. 
Call today to discuss your business goals with an SEO strategist near you. Search engine optimization just may be the push your business needs to have the highest return on investment it's ever seen!